BEYOND Tomorrow's leadership program does not aim to nurture a particular skill. The program supports young people who have suffered hardships, helping them to transform their adversity into the power of compassion and make a difference in different parts of society.
Approach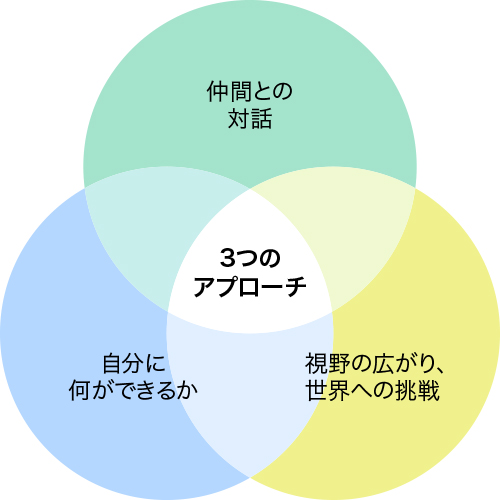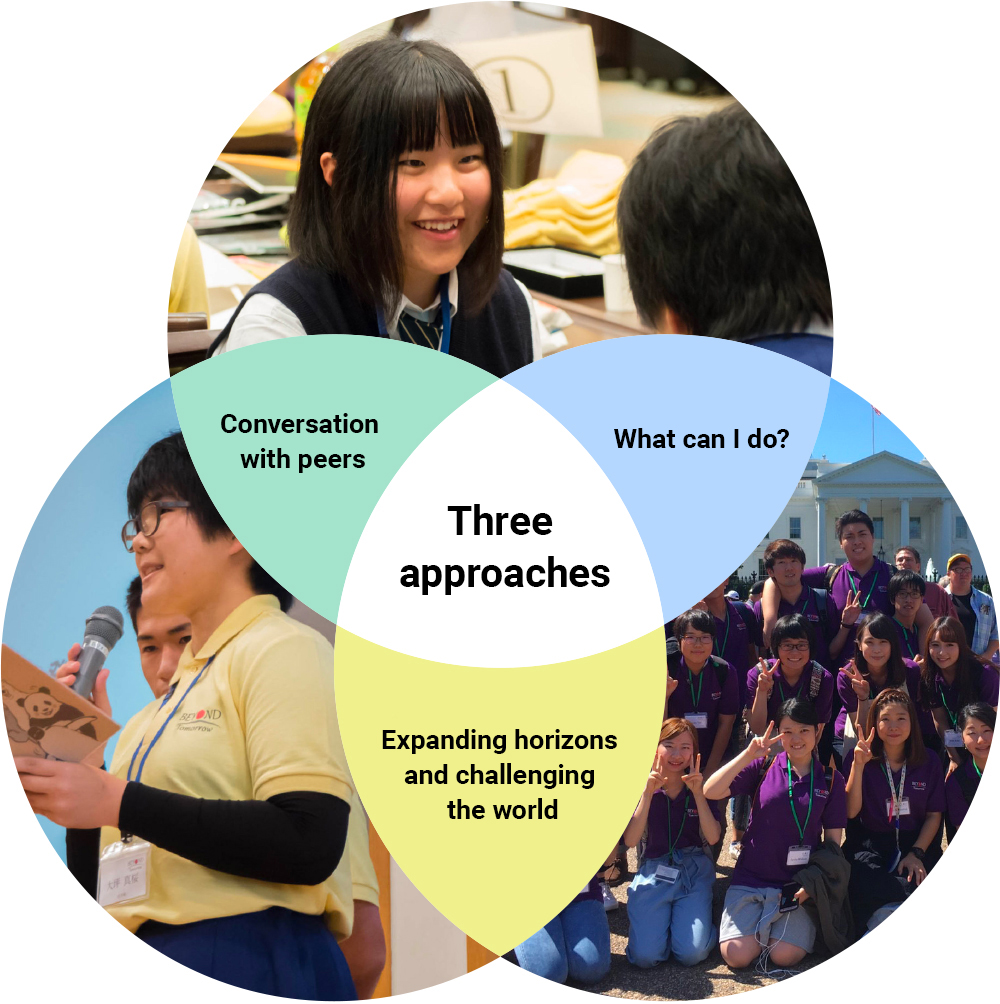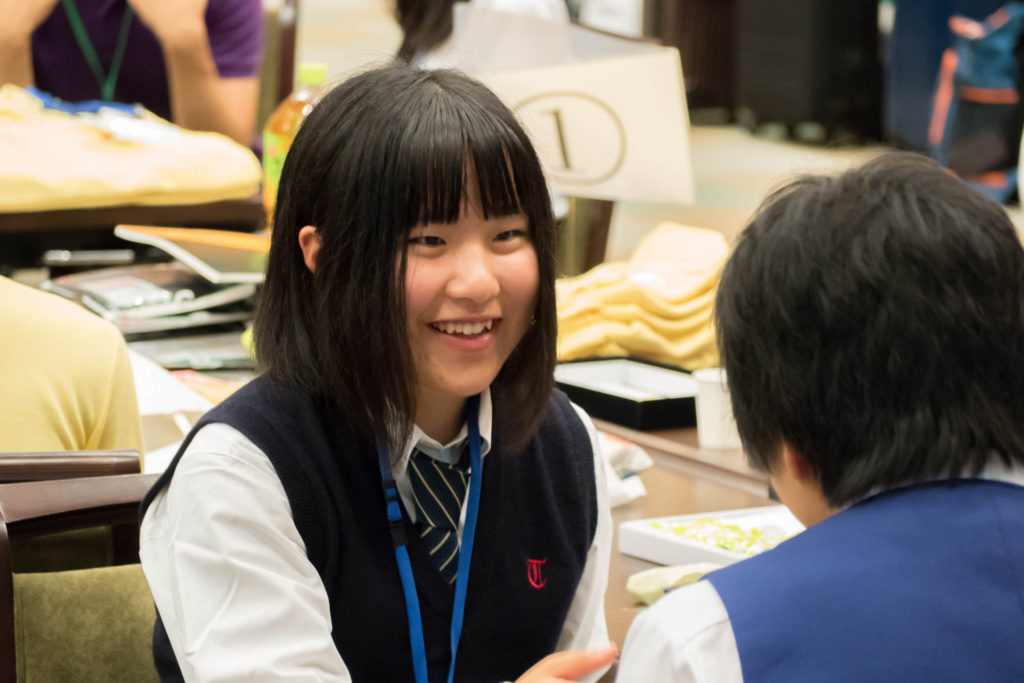 Conversation with peers
Through the "Shared Experience" and "My Story" sessions, BEYOND Tomorrow provides a safe environment for participants to share their personal stories which they may have never shared with others before such as how they lost a parent or how they came to live in a group home or with foster parents. The experience of sharing their past and accepting each other helps take the weight off the participants' shoulders and builds trust amongst them. This in turn becomes the participants' asset as they go forward through life.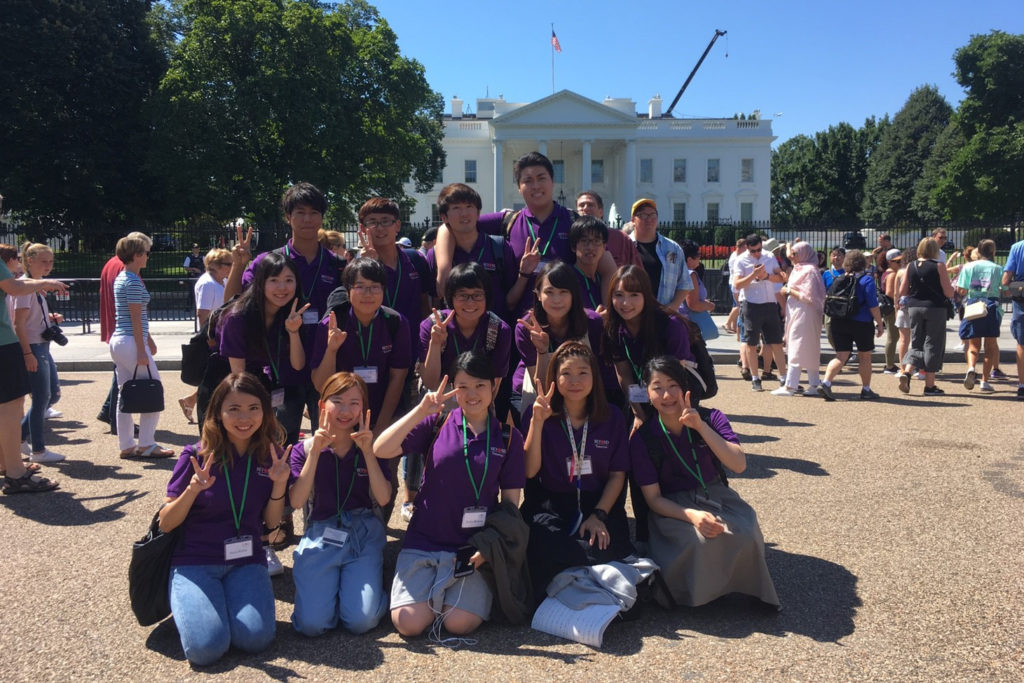 Expanding horizons and challenging the world
BEYOND Tomorrow values strengthening participants' ties with society. This is achieved through conversations with leaders from various fields to expand participants' views about career choices and to learn about various social issues in Japan and overseas. Some programs take place overseas to learn about the world. Participating students think about their future as they participate in career sessions, conversations with various leaders, and fieldwork addressing social issues in Japan and abroad.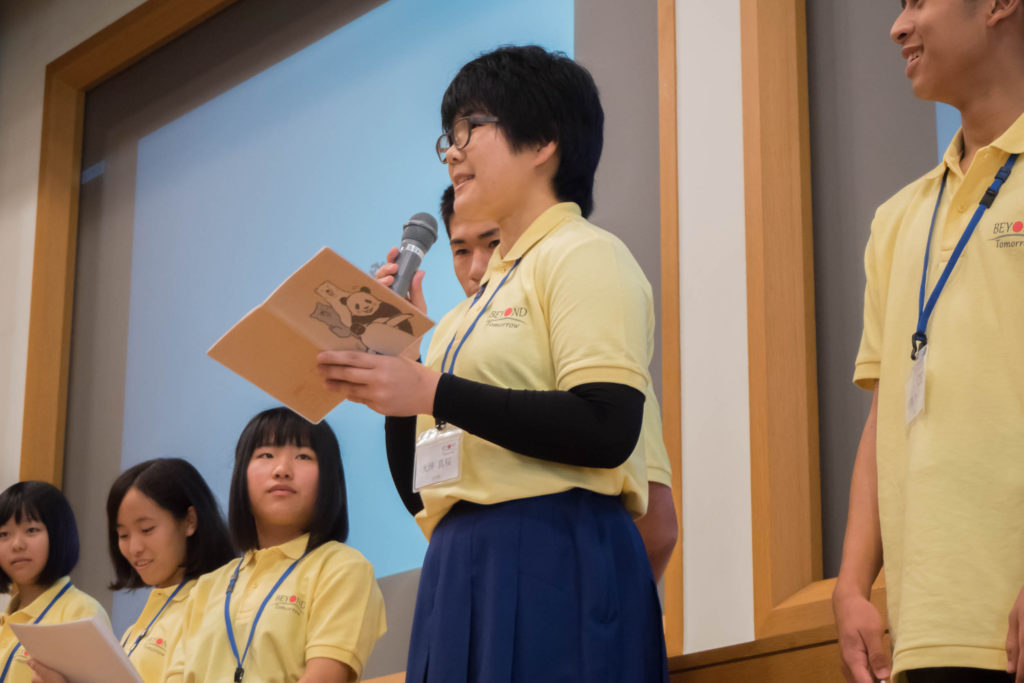 What can I do?
BEYOND Tomorrow provides opportunities for participants to present their ideas about how they can address social issues as well as opportunities to put their ideas into action. Participants identify the roles they can play in solving social issues utilizing their various learnings at BEYOND Tomorrow. BEYOND Tomorrow places emphasis on learning about the process of "What can I do?" by having participants take actions such as presenting proposals to guests from various backgrounds and creating task forces that plan and execute BEYOND Tomorrow programs.
Examples of Leadership Programs
Domestic Leadership Programs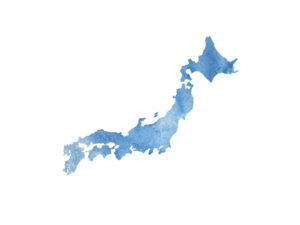 Program includes regional fieldwork opportunities that address social issues within Japan:
Overseas Leadership Programs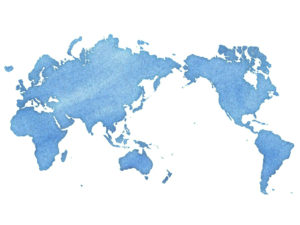 Programs that provide participants opportunities to travel the world, learn about global issues, and connect with people from overseas:
Online Programs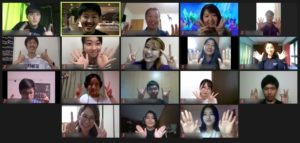 With the outbreak of COVID-19, BEYOND Tomorrow launched its regular online program from 2020 renting out free tablets to those who need them. BEYOND Tomorrow aims to create an environment where students from all over Japan can continue to learn from each other regardless of physical distance.