Each of the youths who participate in BEYOND Tomorrow attempts to forge forward by accepting and overcoming difficulties he or she has faced. There are various forms of difficulties and sadness impacting our youths which cannot be defined uniformly. Each story is unique.
Among the many different types of challenging experiences youths can face, BEYOND Tomorrow supports young people with the following difficult backgrounds. We believe in the idea that those who have gone through hardships caused by challenging environments have qualities to one day become a good resource for society and play an active role with empathy for others.
1. Has experienced loss of a parent (death/divorce)
The number of single-parent households has been rising due to circumstances such as parental death or divorce. The relative poverty rate of single parent households is 48.2% and many of these families are placed in socio-economically vulnerable positions. Most of these families are single-mother families and more than half of the breadwinners in these families are non-regular employees. Average annual income is as low as 2.43 million yen and one out of seven households receive welfare benefits. Such severe situations lead to low rates of children continuing their education after high school. The university entrance rate is as low as slightly over 20 percent.
Source:
Ministry of Health, Labor and Welfare – 2016 Survey of single-parent households nationwide
Ministry of Health, Labor and Welfare – 2015 Research on the current situation of single-parent families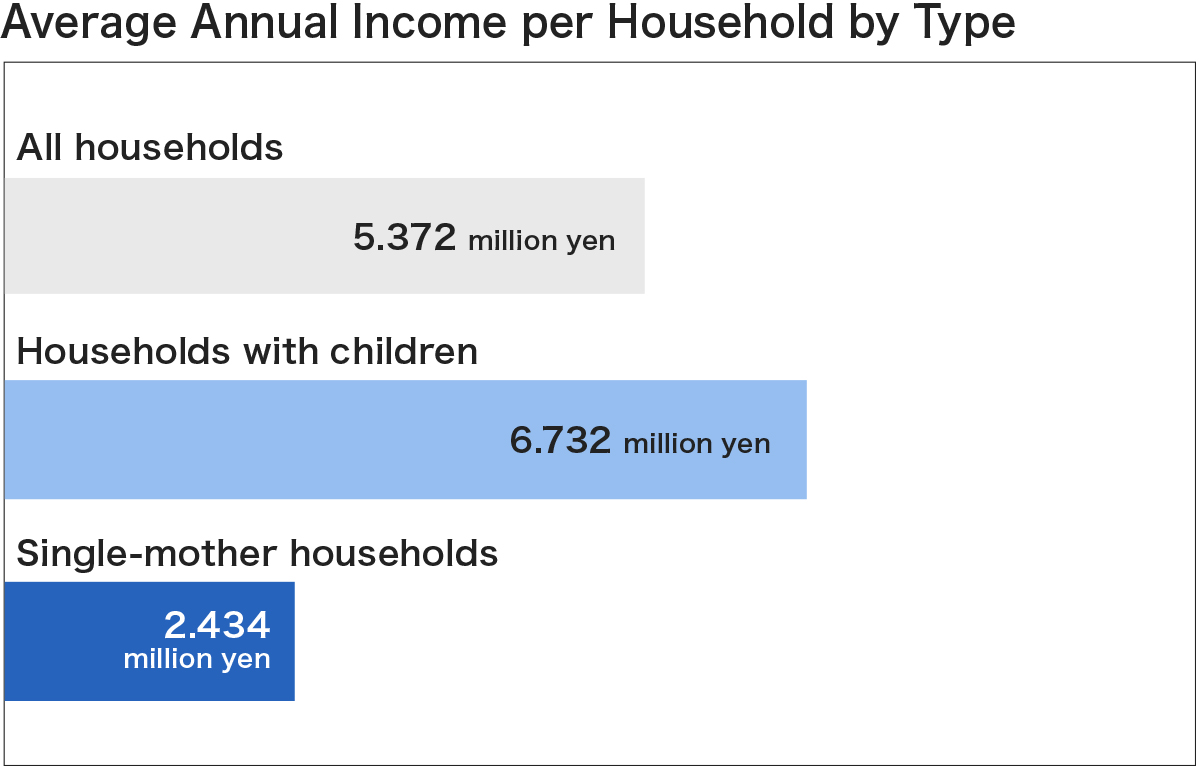 Source: Ministry of Health, Labor and Wealth – Comprehensive Survey of Living Conditions 2016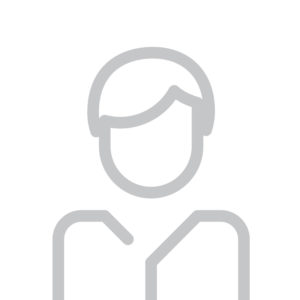 I was born and raised on a farm. When I was in elementary school, my father who had been supporting the family committed suicide. Having a mother who does not speak fluent Japanese, I supported my family with my small earnings delivering newspapers. I always thought I did not deserve to be happy.
― Yamaguchi Prefecture/College Student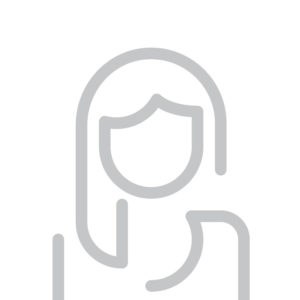 I decided to stay by my mother's side after she received a short life expectancy because of her cancer. However, she passed away the week after. During that week, I ended up being able to do nothing for her. I wished time and again that I could go back in time and do something for her, but time never goes back.
― Aomori Prefecture/Junior College Student
2. Lives under foster care in a group home or with a foster family
There are about 45,000 children nationwide living under foster care due to reasons such as loss of a parent or abuse. The reason for protection is largely abuse, and many children live in group homes or with foster families throughout Japan. Higher education enrollment rate for these children is low, and university/vocational school* advancement rate is 30.9 percent whereas the rate for all high school graduates in Japan is 73.8 percent. In addition, when children in foster care turn 18 years old, they need to leave their group homes or foster families and at the same time face the end of social care. It is not easy for them to make their own living after moving out of social care and also to find a place where they can feel safe.
Source: Family Welfare Division, Ministry of Health, Labor and Welfare
* "University" includes universities, junior colleges, and technical college.
* "Vocational school" includes vocational schools and miscellaneous schools stipulated by the School Education Law as well as public vocational training facilities stipulated by the Vocational Ability Development Promotion Law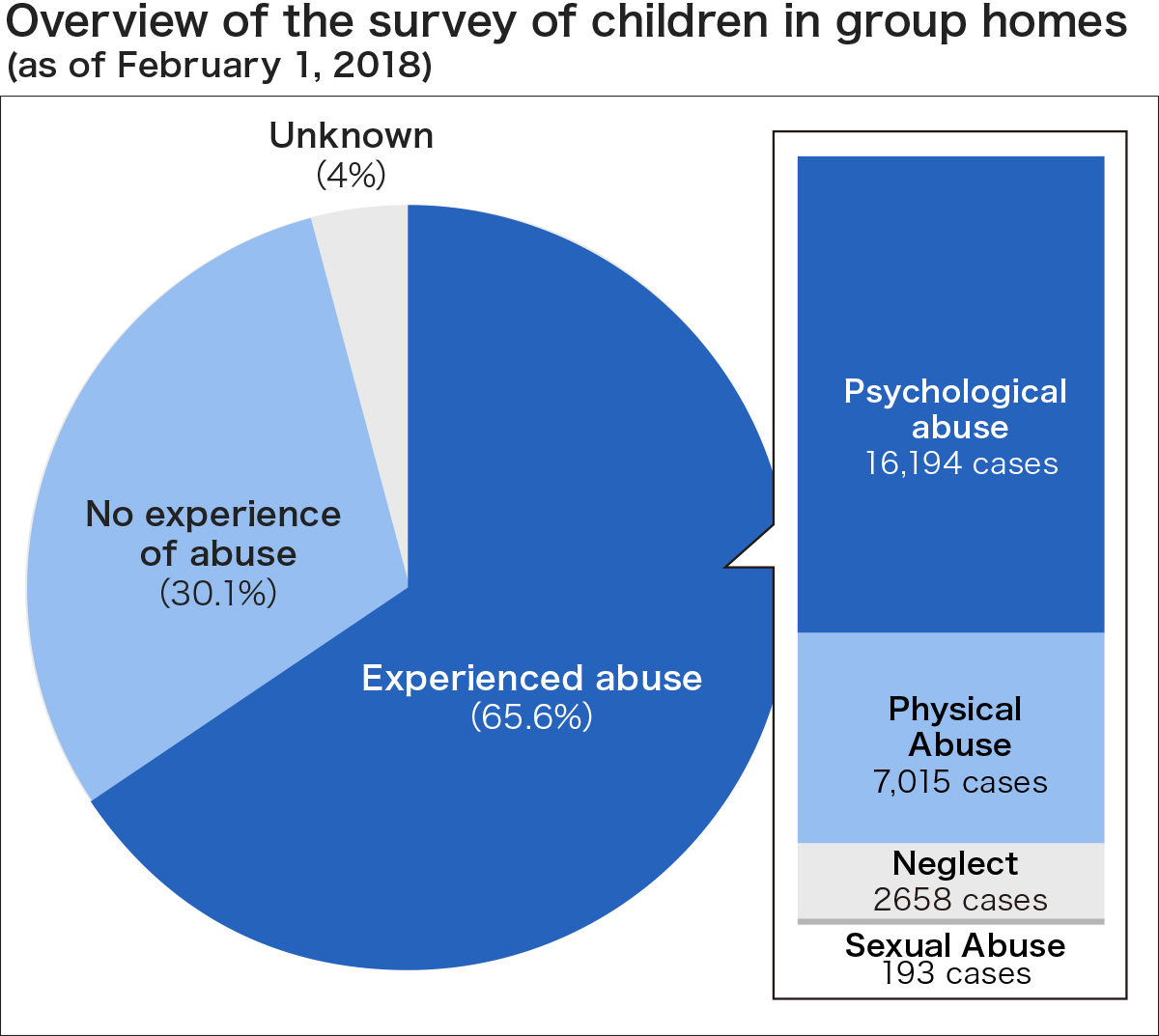 Source: Child and Family Policy Bureau,
Department of Health and Welfare for Persons with Disabilities, Social Welfare and War Victims' Relief Bureau
Ministry of Health, Labor and Welfare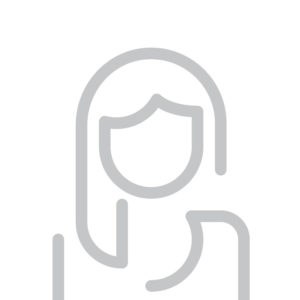 I wanted to go to school at all costs. I was determined to move out of my home when I was prohibited from going to school. The next day, I lied that I was going to my part time job, rushed to school and asked my teacher for help. I was put under temporary protective custody and sent to a group home.
― Gifu Prefecture/Junior College Student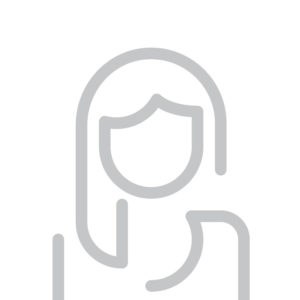 I got into a fight with my mother who hit me, stepped on me, and tried to throw me out of the house. I ran out into the night straight to the police station where I was put under temporary protective custody. My life under protective custody was comfortable with no violence and good food.
― Hyogo Prefecture/Technical College Student
3. Lives in a household receiving welfare benefits
Children in households receiving welfare benefits have long been expected to start working after graduating from high school and have not been admitted into higher education. In recent years, a new law to support children in welfare households continue their education was implemented by the government. Nonetheless, the university enrollment rate for these children is as low as 30 percent. Many children choose to work after graduating from high school in order to support their families. About half of high school graduates from households receiving welfare benefits choose to work.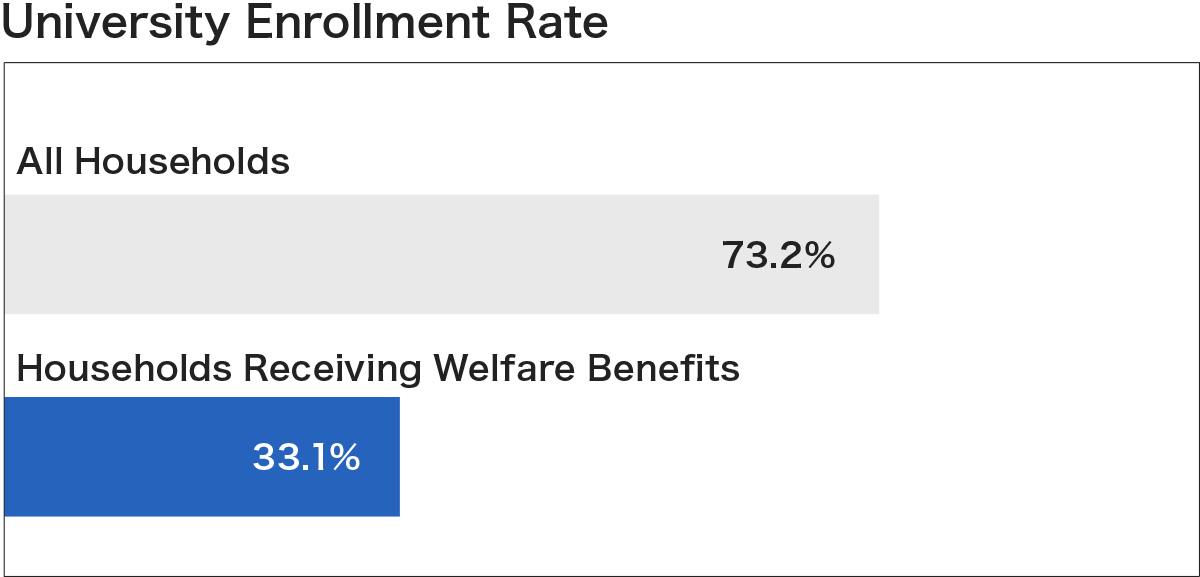 Source: Ministry of Health, Labor and Welfare
*University includes universities, junior colleges, vocational school, and other miscellaneous schools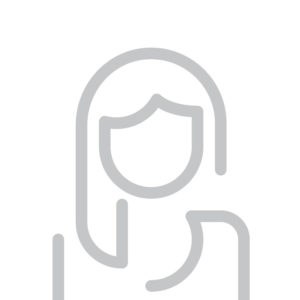 When I was living at home, my family was on welfare and I never thought about going to university under those circumstances.
― Kanagawa Prefecture/ University Student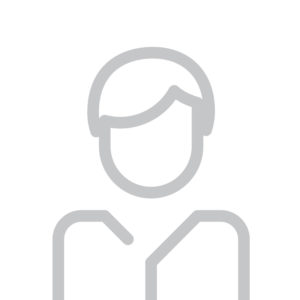 My family was in a financially difficult situation and subsisted on cheap, discounted vegetables. There was a time when we could not even afford that and subsisted only on water and sugar. I did not know not being able to eat for three days was so painful.
― Tokyo/ University Student