BEYOND Tomorrow U.S. Summer Program 2019
2019.12.15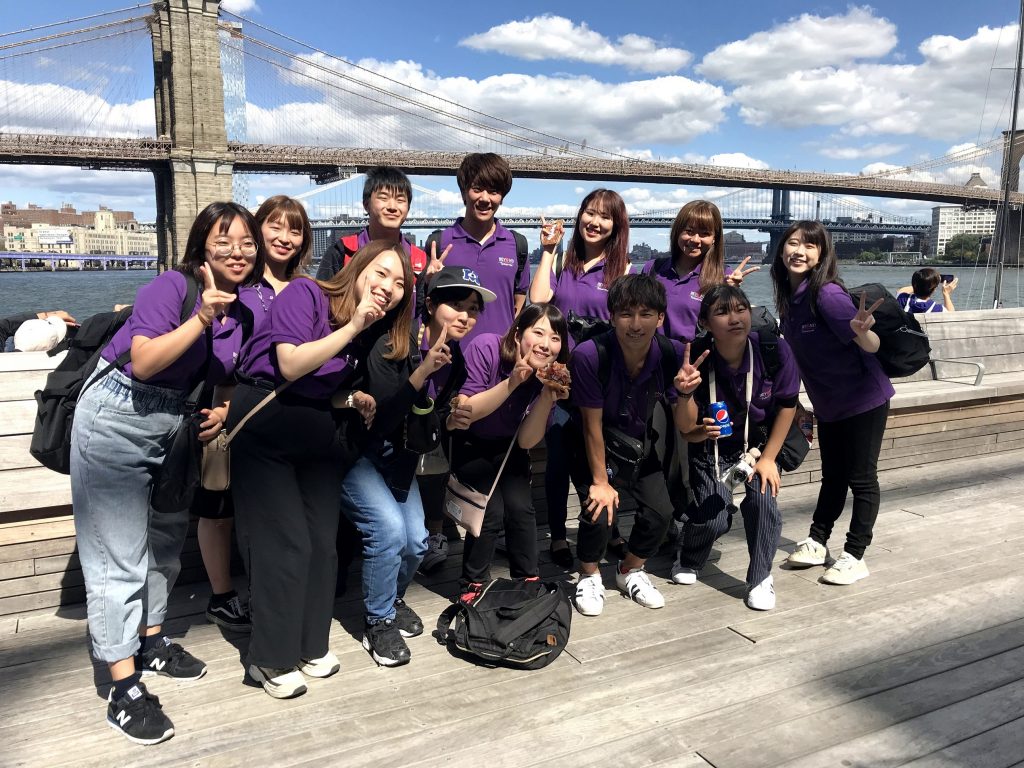 Overview
In August 2019, BEYOND Tomorrow Summer Program in U.S. 2019 was held in Washington D.C. and New York for its 8th time. Select 12 students first joined the orientation program in Tokyo and then visited Washington D.C. and New York where they examined the topic of immigration and diversity. Through the field work, they were given opportunities to understand American society and learn how immigrants shaped the country as it is today over the years and how diversity influenced the society. The two-week program also included dialogues with organizations and individuals, which helped the students create visions to make a difference for society with their own hands in the future, and thought about their career options.

– Organized by Global Fund for Education Assitance

– Funded by U.S.-Japan Foundation, Tokyo Club, Japanese American Association of New York, and individual donors

– Supported by Bank of America Merrill Lynch

– Program destinations: Tokyo, Washington D.C., New York

– Participants: students enrolled in Japan Future Scholarship Program 2019 and Japan Future Fellowship Program 2019
Background
In Memory of the late Jiro Murase, who made exceptional contributions to the U.S.-Japan relations, the project was undertaken as Jiro Murase Memorial Scholarship with the generous support of U.S.-Japan Foundation, Tokyo Club, Japanese American Association of New York and individual donors.


Program Highlights
– Tokyo: Orientation Programs (August 18 – 19)
Prior to departure, the participants learned to express themselves in English and also thought about what they would like to learn in The U.S.. Naoko Yamazaki, an astronaut and also a member of the board of councilors of Global Fund for Education Assistance joined us as a speaker and shared about her experience in the U.S.. The participants also visited Michael Turner, Cultural Attaché in the U.S. Embassy, Tokyo and presented their goals for the program in English.
– Washington D.C.: Perspectives of politics, government and multilateral organizations (August 20 – 23)
The participants spent 4 days in Washington D.C., the center of politics and economy not only in the U.S. but also in the world. Visiting White House, Congress, World Bank, International Labor Organization, and Migration Policy Institute, they learned the measure taken to address the issue of immigration in the United States from political and governmental perspectives.
– New York: Perspectives of civil society (August 24 – 29)
After examining political and governmental affairs of American society in Washington D.C., the participants visited New York where they visited non-profit organizations working to make society a better place. They also had an opportunity to interact with American people on the family day with American host families. On the last day of the program, they made a presentation on their learning from the program in English at Japan Society.
Students' Voice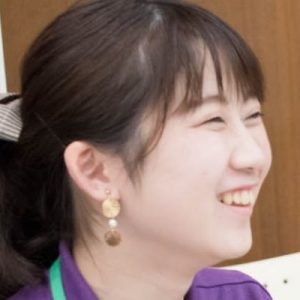 "As I am studying performing arts at university, my interest to know how performing arts was integrated in education in the U.S.. Speaking to people active in the field of arts in the U.S. helped find new possibilities of performing arts, and I also thought about how I could use performing arts to address issues surrounding immigrants. Arts can cross borders and reach out to people's soul around the world without requiring special knowledge or technologies. It is a wonderful tool to share different cultures and values with others. I came to believe that performing arts can play a big role for the future of Japan so the country can appreciate diversity and foster the sense of compassion."
Karen Uto    Theatrical Arts Department, Osaka University of Arts (Graduate of Tokyo Gakugei University Senior High School)
Karen grew up experiencing violence by her parents and their divorce. Struck by hardships one after another, Karen sometimes lost motivation for academics with an excuse that she was going through a tough time unlike her classmates. However, when Karen joined a theater group to escape from the reality, she felt her heart lift after feeling abandoned and being self-enclosed for long. Because drama supported her at the time of despair, Karen hopes to promote drama among people suffering in pain by organizing shows and workshops in schools and foster care group homes.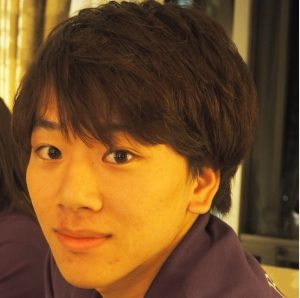 "I feel a deep debt of gratitude to all the people who supported us in the program. My goal was to improve my English abilities because I want to be an English teacher and it was a very special opportunity to practice the language overseas. I was very happy to work on my English everyday, communicating with American staff members and asking questions in various sessions. The program taught me that I still need to improve my English, but I finished the program feeling strong motivation to learn further."
Ryosuke Maebashi School of Education, Hiroshima University (Graduate of Ehime University Senior High School)
Ryosuke's parents were divorced when he was in junior high school. The fact that he did not have a family that he had wished weighed heavily on him, and he struggled with mixed feelings of inferiority, frustration, sorrow, jealousy, etc., without being able to share his emotions with others. When Ryosuke was a high school junior, he participated in BEYOND Tomorrow for the first time and shared his family situation with the friends he met there. The conversation he had there helped him attain a positive outlook and motivated him to pursue his dream. In the future, Ryosuke hopes to become an English teacher that can help his students maximize their potential to the fullest.