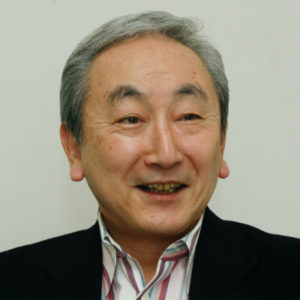 Board of Director
Daijiro Hashimoto
Chairperson, Former Governor of Kochi Prefecture
The success of youth from BEYOND Tomorrow will change the perspective of society
The global impact of Covid-19 will likely change the world as we know it, saying goodbye to previous societal structures and welcoming a new "normal." Because of the pandemic, we may need to think differently, and use unique senses and ideas that we have never used before in order to build a better world. It is important to create space for individuals who have come from different backgrounds and experiences in life, who have walked alternative paths for growth, especially those who have had to overcome difficult obstacles in life. BEYOND Tomorrow offers young people who have not been given a fair chance to develop their abilities due to their circumstances an opportunity to grow.
A Warm Society, Built by Youth, Will Better The World
BEYOND Tomorrow supports youth who are trying to move forward, even if they get lost or make mistakes along the way, striving to overcome the adversity they face. Whether good times or bad, by staying by their side, BEYOND Tomorrow has aimed to give youth the courage to take their next step, as well as to provide a place to meet others in similar situations. I believe that the significance that these actions hold will only grow with time. Because the young adults who have taken off from BEYOND Tomorrow have the capacity to care for others' pain, they value diversity. I believe that the warm, empathetic society that they will build will certainly make the world a better place.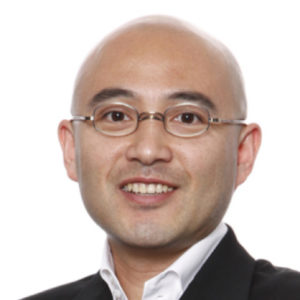 Board of Director
Masatada Kobayashi
Co-Founder and Chief Well-being Officer, Rakuten Group, Inc.
Creating a Society in Which Youth Can Believe in Themselves
As a director of BEYOND Tomorrow since its conception, through our organization, I have aspired to realize a society in which each and every youth can believe in themselves. Although our economy continues to expand and our technology continues to advance, the number of youth living in difficult situations never seems to lessen. The various values and lifestyles these youth have gained through their struggles give them perspective to make decisions that at first glance, would seem contrary to conventional thought. Through them, I have discovered many new realizations and inspirations. In a society that increasingly requires people to embrace diversity and to respect and live alongside others, I am excited to picture a future with these youth.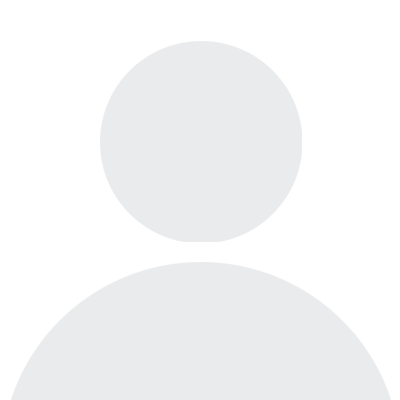 Board of Director
Ryusuke Honjo
Chief Executive Officer, Green Core, Ltd.
Programs that do not fade with time but rather increase their glow
BEYOND Tomorrow programs that provide opportunities and hope to youths who have experienced adversities do not fade with time but rather increase their glow. I believe that what BEYOND Tomorrow has built is a culmination of the will, effort, anguish, and growth of the participating youths, the staff standing by their sides, and the supporters that help make the programs happen. I hope that the circle of support continues to grow in order for the programs to build on its longstanding and steady successes, ultimately transforming into a force that changes society for the better.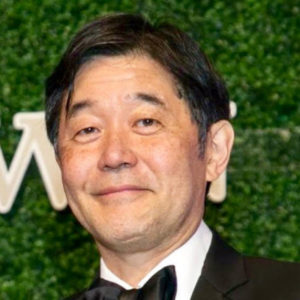 Board of Director
Satoru Murase
Partner, Mayer Brown LLP
The Students at BEYOND Tomorrow Are The Future Leaders of Japan And of The World
From New York, I have had the unique opportunity to see non-profit organizations both in Japan and overseas, and the positive energy that I have seen in the students at BEYOND Tomorrow to overcome their harsh situations is truly promising, and I hope that others will join me in seeing them through their journeys. When I think about BEYOND Tomorrow specifically, these words from a friend of mine in the United States come to mind. "The students at BEYOND Tomorrow are the future leaders of Japan and of the world; each of them shows us how we can overcome and become stronger from adversity." The Students at BEYOND Tomorrow will surely lead Japan and the world in their futures. There are many things we can learn from how these youth have overcome adversity, and become stronger as a result. Thank you for your support and cooperation with BEYOND Tomorrow.
How People Grow, How Our Future is Created
When I look at the youth who have gathered at BEYOND Tomorrow, I am struck by the vision of the future that they hold in their eyes, each distinctly different from anything I had imagined at their age. At the same time, I also want to cheer them on through their adolescent struggles. At various points in their lives these youth have experienced unimaginable trials, earnestly questioning their own lives and challenging their situations to overcome them. I believe that by interacting with these youth, we as a society can gain insight into how we can embrace the future. BEYOND Tomorrow is a place where we can learn anew how people can grow, and what it means to 'create' our future.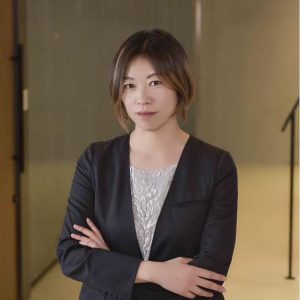 Board of Councilor
Rieko Komiyama
Director, Study Sapuri Educational AI Research Institute
Associate Professor, Graduate School of Tokyo Gakugei University
Expanding horizons will lead to social change
I myself grew up in a single-parent home and had some difficult times financially and emotionally. But thankfully, there were always adults to help me and keep me learning. By continuing to learn, many doors of opportunity opened for me. Meeting many people and cultures and broadening your horizons will deepen your understanding of yourself and Japanese society, rather than just learning from a desk. I am convinced that participating in BEYOND Tomorrow's program will provide such an experience. I would like to continue to support BEYOND Tomorrow in any way I can.  
Auditor
Kenji Uwataki
Former Director, Japan Broadcasting Corporation 
The last thing you can count on is human connections
The world has witnessed the spread of COVID-19, which has occurred so many times, and the invasion of Russia into Ukraine. I never thought that such a world would come, impairing the dignity of life and making it impossible to imagine the future. How grateful we are to have friends we can trust and consult with during such times. I started studying again in my late 60s and now attend university as a senior. The people I have met there have experienced various occupations, failures, and setbacks. Their ability to respect each other through empathy and their creativity, which I lack, serves as my moral support. While it is crucial to use digital technology in this unpredictable era, I believe that the last thing we can depend on is the bond between people. It is important to respect opinions that differ from ours and have empathy for the pain of others. I am certain that young people who appreciate these values will be a mighty force in opening the way to a bright future. I support BEYOND Tomorrow.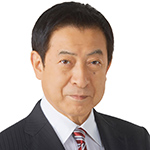 Board of Councilor
Yasuhisa Shiozaki
Chairperson, Keiso Nippon Initiative / Former member of the House of Representatives/ Former Minister of Health, Labour and Welfare
Nurture the next generation of straight, strong, and kind hearts.
I have been involved in nation-building for 28 years as a member of the Diet, and in the end, the most important thing is developing people. Of particular importance is how the younger generation, who are placed in difficult circumstances, can open the way to the future. The Child Welfare Law was fundamentally revised to include the child's rights in Japanese law for the first time, and this was a restructuring of society to support the healthy development and character building of every young generation, regardless of their circumstances. In doing so, it is important not only to make major reforms in the public sector but also to build a natural support system in the private sector, and BEYOND Tomorrow should play a leading role in this process. I will do my utmost to support the project.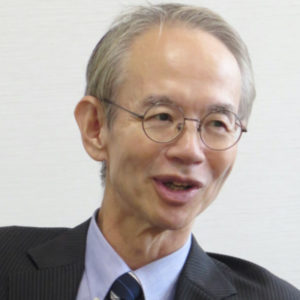 Advisor
Naoyuki Agawa
Distinguished Visiting Professor, Doshisha University; Professor Emeritus, Keio University
To Change, To Not Change, To Be Changed
"We will change the future of our society that we live in." That is the declaration of BEYOND Tomorrow. I think it is wonderful, but change alone is not enough. Something changing does not guarantee that it will have changed for the better: the future that awaited the young proletariat who brought about the Russian Revolution, burning with ideological passion, was a reign of terror by Joseph Stalin. In order to prevent such disasters, we must also determine what should not be changed. By no means is this an easy task; surely there will be failures. However, like it is written in the Old Testament, "To every thing there is a season," (Ecclesiastes, 3:1). So I say to our youth: keep moving forward, step by step, believing that someday your dream will become reality. I will be praying for your safety on your long and arduous journey.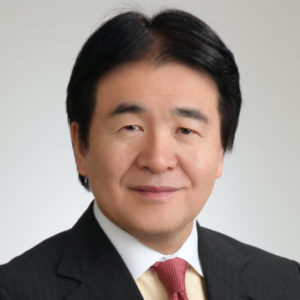 Advisor
Heizo Takenaka
Professor Emeritus, Keio University; Professor, Toyo University
Cheering On Youth Stepping Forward To Follow Their Dreams
BEYOND Tomorrow was created to encourage youth willing to bear the burden of tomorrow. "State-building starts from building the individual." Those words may seem cliche, but Fukuzawa Yukichi took those words to heart during the Meiji Restoration. And now, we are living in a time where we must once again look at the importance of raising capable individuals. With the threat of the coronavirus pandemic looming over us, society must undergo great change to reach our new 'normal'. BEYOND Tomorrow will cheer on the ambitious youth striving to take the lead in that change, stepping out towards achieving their dreams.