Looking back on the 10th anniversary
Message from Minami Tsubouchi, Managing Director,
Global Fund for Education Assistance
*All affiliations and titles are those of the persons at the time.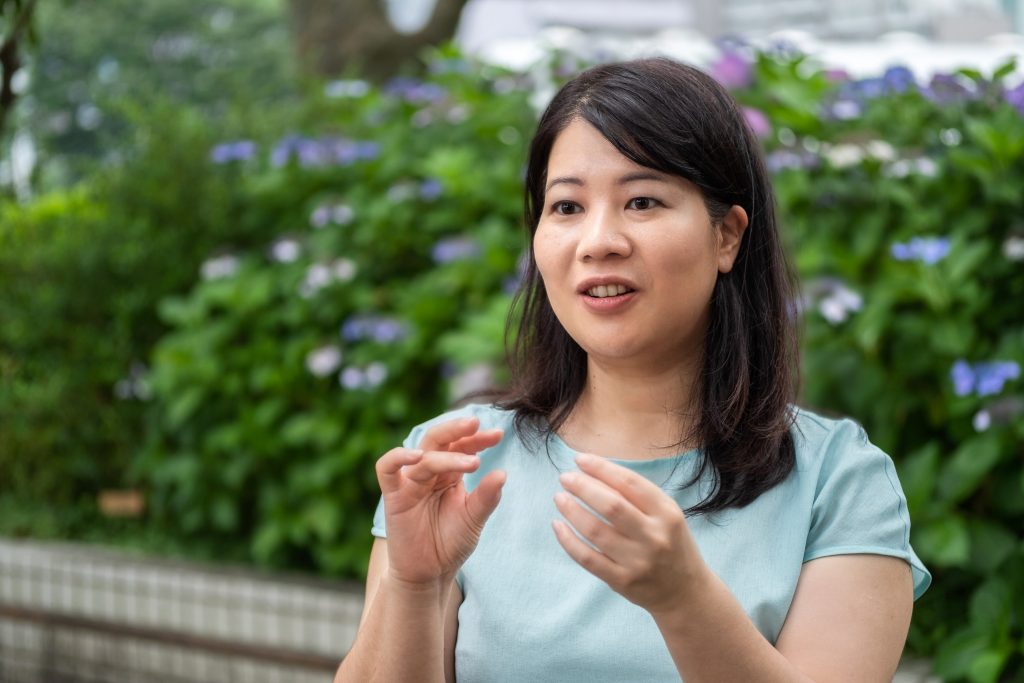 Developing Leaders from Disaster-Stricken Areas
In 2011, an unprecedented crisis struck Japan. I learned about the chain of disasters —earthquakes, tsunamis, and a nuclear power plant accident— later named the "Great East Japan Earthquake" from the Kingdom of Bahrain, a country in the Middle East far away from Japan. All I could do was to watch the catastrophe through a screen. However, a few days after the earthquake, I started holding discussions to "start something for the affected areas" with more than a dozen corporate executives and politicians I had met through my previous job at the World Economic Forum when I was involved in the management of the Davos Forum. That is how I began to devote myself to our people development activities in disaster-stricken areas. I held meetings with other founding members almost every week, and we had a heated discussion over what our principles should be, and what we are going to do. Looking back now, I worked frantically with an unbelievable amount of energy.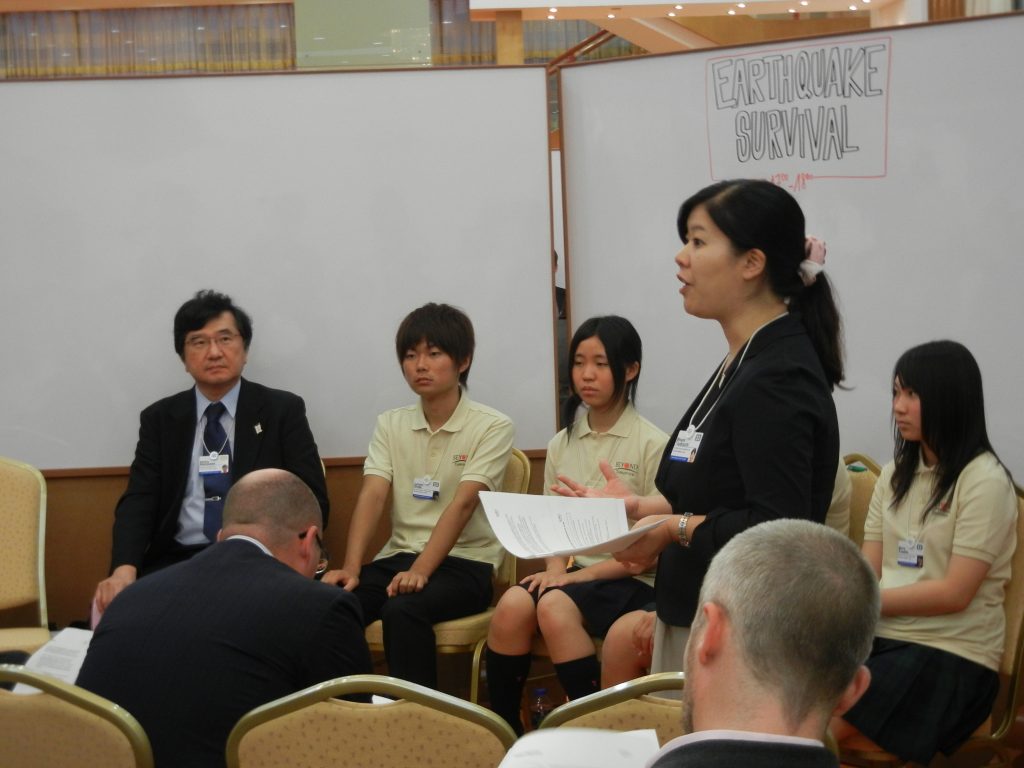 An Opportunity to Think about "What I Can Do"
There were young people with extraordinary energy in the affected areas right after the disaster. They have experienced grief at levels they had never imagined, such as the death of their family and friends or the destruction of their houses and schools, and could only keep to themselves their despairing feeling of loss. I met these young people in October at the "Tohoku Future Leaders Summit" held in Tokyo, half a year after the catastrophe. I will never forget how touched and moved I was from the three day summit. Seventy young people who have been living in an environment that had changed completely since March 11, gathered to share their sorrow and find out what they can do for their hometowns. "The friends I got to know at this summit gave me hope when all I could think about was dying", said a student whose mother's body had not been found at that time and thus living in despair. "People often say 'Don't give up Tohoku' or 'Stay strong Tohoku', but until the summit, we didn't even have an opportunity or the means to work hard for something", said another student thinking back to the times they were forced to live in a shelter home.
At the time, we weren't sure if "BEYOND Tomorrow" would stay organized for the years to come. I believe that is why we shared the feeling of passion that "we created that very moment together", which I think became the starting point for the development of "BEYOND Tomorrow".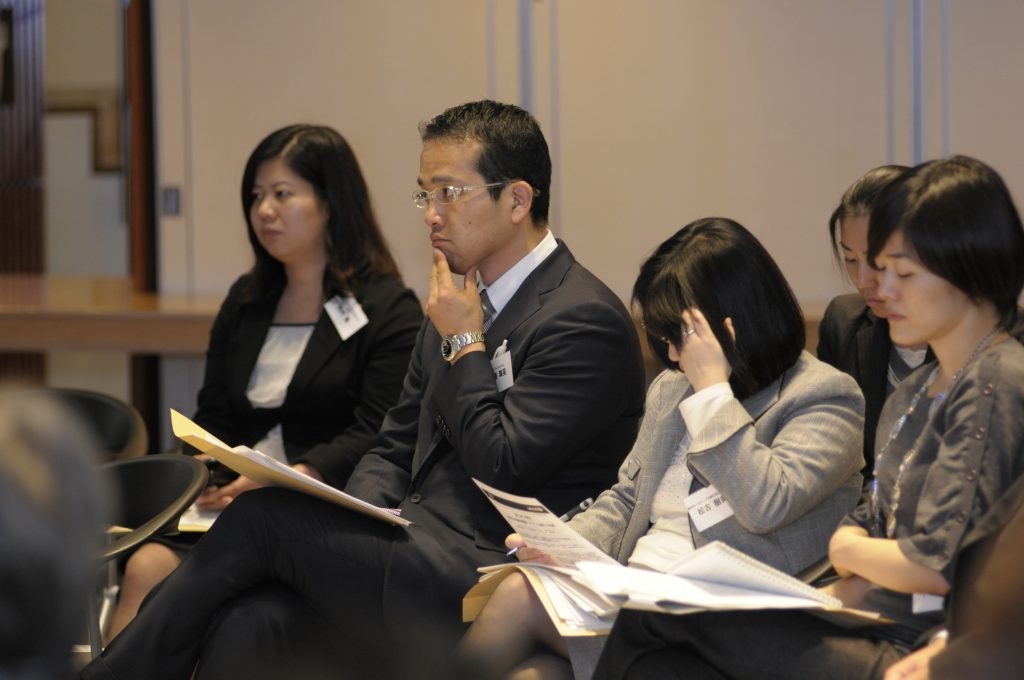 Crucial Resources to our Inertia and Sustainability
Enthusiasm alone, however, is not enough to run an organization. In order to start up an organization and to keep it going, we needed to secure both tangible and intangible resources and for that we received support from many different people. I would like to write down this process as a record for the future development of a stronger society in Japan.
Funds
The seventeen founders present at the time of the foundation's establishment contributed one million yen each to start our activities. There are various ways to establish non-profit activities, and one way was to start with activities that don't require money by initially leveraging volunteers, followed by collecting donations. However, by having everyone participate in the establishment with a financial commitment, I believe that we were able to secure from everyone a sense of commitment and strong will to make this project a success. Running a non-profit organization while struggling with its financing can lead to "securing funds" as being the main objective, and there is the risk of offering subsidies that do not conform to the original philosophy, or accepting donations that do not fit the purpose of the organization. For the past ten years, we have been able to continue our activities without deviating from our philosophy in the slightest because we have always been able to secure a certain amount of funds. I believe this was made possible because we were able to maintain the idea which originated from the experience that the founders contributed their own money at the time of establishment.
A while after our establishment, during the time when running the project in a sustainable manner became a challenge, donations from individual philanthropists greatly helped us. Granting scholarships that don't require repayment was a heavy financial burden, but we wanted to continue supporting young people in the affected areas by offering learning opportunities not only through our own people development programs but also through higher education.
We were able to keep granting scholarships thanks to those individual supporters. Individuals who gave us donations to support our activities increased year after year, and the continuous support over many years from corporate executives such as Oki Matsumoto, the CEO of Monex, Inc. and Kenji Kasahara, the CEO of mixi, Inc. was a great help to keep our program going.
People
When I launched the foundation in June 2011, I was the only one committed in this activity full-time but Yuta Inoue and Mayu Sakamoto joined shortly thereafter. Ms. Sakamoto worked two years as a seconded employee from ROHTO Pharmaceutical Co., Ltd.. We continued to receive support from ROHTO Pharmaceutical for a total of 4 years with long-term secondment of their employees. Also from 2012, Albion Co., Ltd. began to provide similar support with long-term secondment of their employees. It was around this time, when we were making the prototype of BEYOND Tomorrow as we all worked fingers to the bone despite conflicts and tears – we went to the disaster-stricken areas, listened to the voices of the people there, and stayed up all night at the Tokyo office discussing and working hard to create business plans to turn those same voices into meaningful actions. Without the contribution of the mighty staff who started the business from scratch, BEYOND Tomorrow would not have existed and I am grateful to all the staff who helped.
Partnership with U.S.
With the lack of funds and know-how since the establishment, it is worth noting that the cooperation from the United States was a big help in organizing BEYOND Tomorrow. A number of organizations, including the Japan Society, the U.S.-Japan Council, the Fish Family Foundation, the Tohoku Emergency Relief Fund Boston, and the New Orleans Earthquake Fund in Louisiana, not only provided funding, but also introduced collaborators from their network of experts towards our program management, offering to plan sessions and events, and introduced donors to raise more funds. The speed of information gathering and decision making by those from the United States were simply remarkable. Towards a foundation that had just been established with no credible accomplishments at the time, they supported BEYOND Tomorrow with great speed and with flexibility. In particular, the generous support for BEYOND Tomorrow's activities from people who have played important roles in strengthening U.S.-Japan relations including U.S. Ambassador to Japan John Roos, U.S.-Japan Council President Irene Hirano, Chief Director of Japan Society Motoatsu Sakurai, and founder of the Fish Family Foundation Atsuko Toko Fish, is an important historical fact when talking about the Japan-U.S. engagements of that time. In addition, when BEYOND Tomorrow's activities were expanding throughout Japan, we were able to work together with the Japan Society to operate Murase Jiro Kinen Fund founded by people who respect Jiro Murase, a Japanese-American lawyer who played an active part as a bridge between the two countries. Through these collaboration efforts centered on U.S.-Japan relations, BEYOND Tomorrow's activities developed into something with the whole world in its sight. Since then, BEYOND Tomorrow's activities have expanded not only in the United States, but also in Asia and Europe, opening up a path for young people in the disaster-stricken areas to play a part in civil diplomacy, but I believe this is only because of the presence of those U.S. supporters who made it possible for us to develop a global perspective during our early days.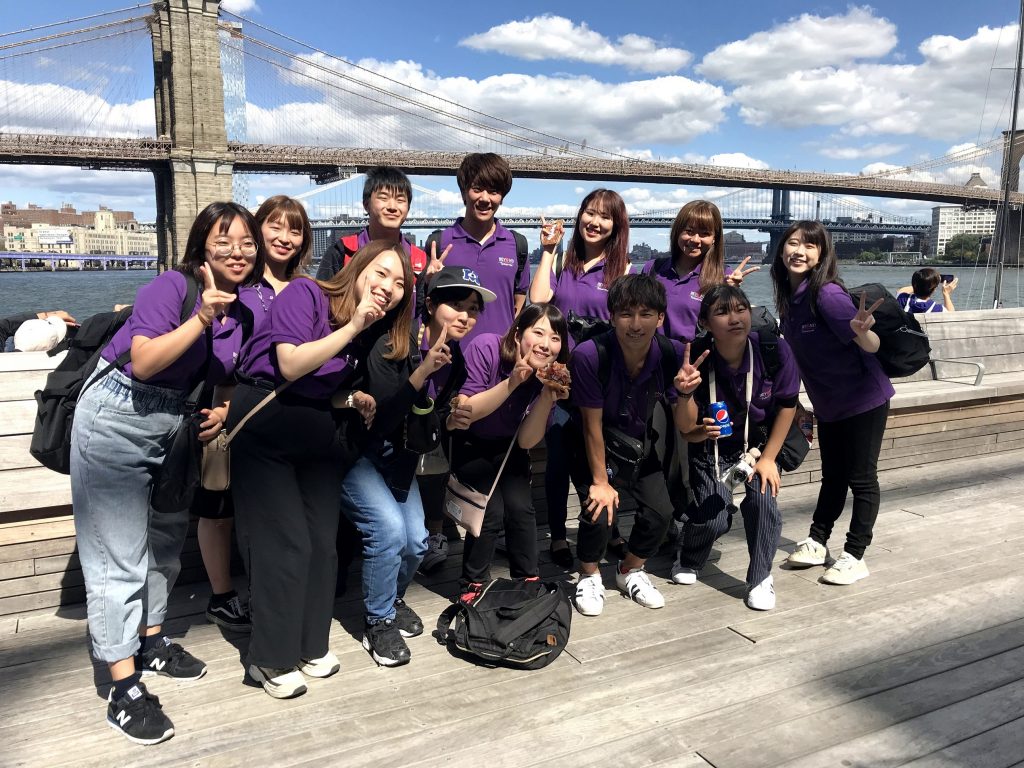 Revealed Problems and Social Significance
The social significance of the activities in the past decade has been multifaceted, and it was a great achievement that the project that started with the event of the Great East Japan Earthquake, grew as a business that demonstrated significance even in normal times, and that the process was carried out under the initiative of the private sector. It was not easy for a business that started during a time of crisis, to play a role as something that could demonstrate its significance in normal times without changing its mission or direction, and it was not easy to maintain a mission-driven attitude during the process without being affected by the intentions of "ue" (superior authorities) or organizations representing specific interests and ideas. I think that it was possible because there were people from various fields who supported the purpose of being "mission-driven". If there was a lack of resources, and if tomorrow's operations were cornered into a doubtful situation, it would not have been possible to maintain an independent management structure.
Moreover, the main reason why BEYOND Tomorrow's activity was able to maintain vividness without fading away for a long time is that these activities were not to relieve the weak end-to-end. While there are many organizations working to solve the problems of poverty and inequality, BEYOND Tomorrow has demonstrated that it is not about supporting impoverished or under-privileged children, but showing that the difficulties in their lives are not necessarily negative events but rather their source of enriching one's life, and by painstakingly shining a light on each person's life. If it had not been for that process, I don't think BEYOND Tomorrow would have been the project it has become to foster people development with such uniqueness.
In Conclusion
Looking ahead, I could not be happier if BEYOND Tomorrow's record of business construction can be of any use in making private-sector-led initiatives a better place, in many different ways, and for society as a whole. I would also like to express my heartfelt gratitude to all those who have been able to provide both tangible and intangible support to BEYOND Tomorrow's activities over the past decade, as well as to all the participating students whose paths have crossed with BEYOND Tomorrow. Finally, on a personal note, BEYOND Tomorrow has definitely made my own life an enriched and fruitful one. If I had not been involved in BEYOND Tomorrow, though possibly with less hardship, I would not have been able to live my life with such honesty and dignity, and so I am deeply grateful for this unique fate.
Best Regards,
Minami Tsubouchi
Managing Director, Global Fund for Education Assistance
Minami Tsubouchi is the Founder of BEYOND Tomorrow, a non-profit initiative that aims to bring about a compassionate society through fostering leadership among youths in adversity. Before starting BEYOND Tomorrow, Minami worked at McKinsey & Company in Tokyo, AAR Japan in Afghanistan, World Economic Forum in Switzerland, and Bahrain Economic Development Board in the Kingdom of Bahrain. Minami returned to Japan in response to the Great East Japan Earthquake and Tsunami that devastated the country's Tohoku region in 2011, and founded BEYOND Tomorrow with the belief that youths facing such challenging circumstances possess the power to transform their sorrow into leadership with a sense of compassion. Minami holds a B.A. in Policy Management from Keio University, and a Master in City Planning from Massachusetts Institute of Technology.