Cultivating a Future by turning Adversity to Possibility
Kondo Masaakira James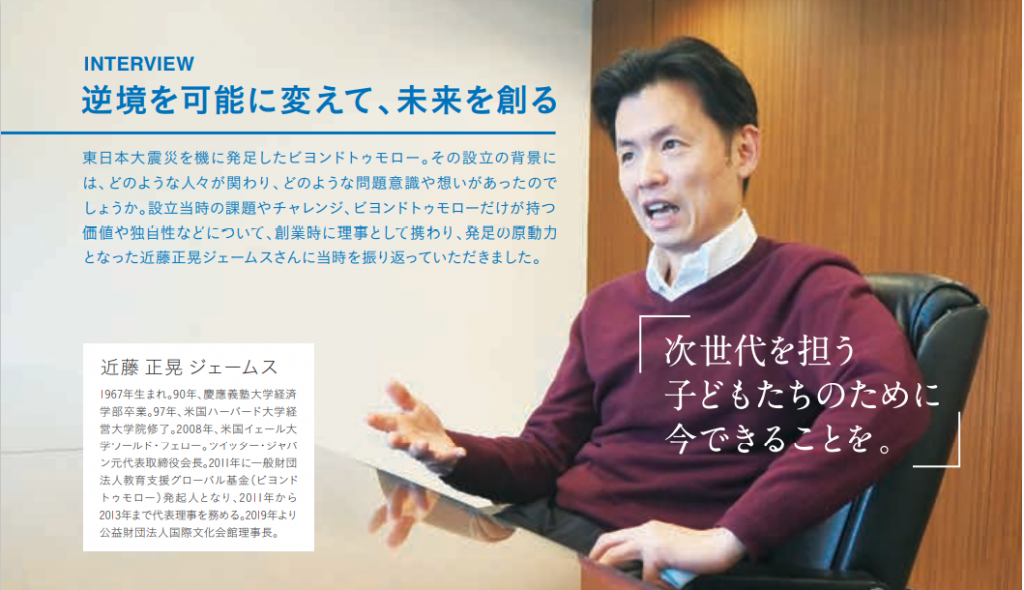 "Do What We Can Now for Children Leading the Next Generation."
BEYOND Tomorrow was launched after the Great East Japan Earthquake. What kind of people were involved and what kind of perspective and intentions were behind the establishment? Mr. James Kondo, who during the establishment of BEYOND tomorrow worked as a director and contributed as its driving force, talks about the value and uniqueness of BEYOND Tomorrow by looking back on the issues and challenges at the time of its foundation.
We were destined to unite in the face of an unprecedented catastrophe.
Ten years since the Great East Japan Earthquake. This also signifies the 10th anniversary of BEYOND Tomorrow. As a Global Fund for Educational Support, BEYOND Tomorrow was established in June 2011, only three months after the earthquake. As the founder and one of the directors at that time, I would like to take a moment to look back to ten years ago. Shortly after the earthquake, I met with four young global leaders of the World Economic Forum to discuss what we could do. As the head of Twitter Japan at the time, I myself was greatly influenced each day by experiencing first hand that Twitter functioned as a lifeline during the crisis.
As logistics became stagnant and information became quite disconnected, what was happening in the disaster-stricken area? And what could we do about it? As we gathered information and held numerous discussions, all members turned our focus to the children in the areas. We couldn't imagine how significant the impact of the earthquake would be or how long it will last, but it was probably enormous and it would last for a very long time. And we thought this disaster would most seriously affect the children who carry the generations to come. So we decided to do what we could and create a new organization to put our thoughts into practice.
At that time, each of the four members including myself, had their own organizations and had the option of working individually. But there were several reasons why we didn't do that. One reason is that each and every one of us felt powerless on our own in the midst of such a big and shocking event. During times of significant disaster, I think human impulses have a strong desire to help, without reason. However, what one person can do is limited. That is why, in one sense, it was very natural for everyone to feel united in their activities.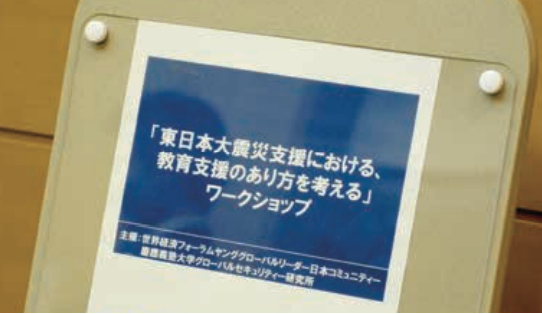 Most people are often preoccupied with themselves and cannot afford to think of others. Said differently, reality is that people often do what they want in ways they can, because it is often difficult for everyone to manage and execute something together.
Moreover, the members gathered at that time were those that had been vigorously managing their own organizations, so it may not have been necessary to work with someone else. Nevertheless, I believe it was the common awareness of the problem that all four us had, and the severe impact that the earthquake had on us.
Another reason is that, everyone wanted to do something about the root of the problem that cannot be solved by business, instead of things directly tied to a certain profession such as delivering medical care, food, and daily necessities, or in my case, delivering information by making Wi-Fi available. There are problems that economic principles can solve, and there are those that cannot. The latter is more important which is why I wanted to engage and address it. I called my contacts one after another to find more fundraisers and to make the organization of a meaningful size. I explained the purpose and asked those who agreed to invest money right away, and finally with a little less than 20 people we were able to lay the first foundation of BEYOND Tomorrow.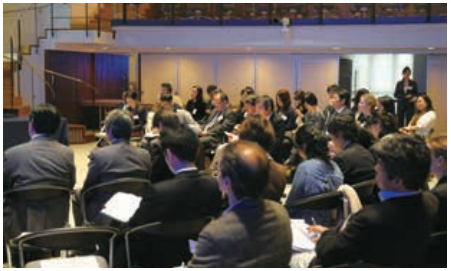 No matter how great an idea, it doesn't mean much unless the activity can go on for a long time. I strongly felt the need to gather a certain number of supporters and perpetuate their awareness and intent in order to make it all sustainable. Though the idea of simply starting the activity and raising funds in parallel did cross my mind, it was simply not realistic for the staff to work on first year salary as well as raise funds at the same time. In that sense, I was thankful that we were able to raise enough funds to sprint right from the start. With all my other activities since then, I strongly feel that it's important to be proactive in raising funds while motivations continue across the participating members.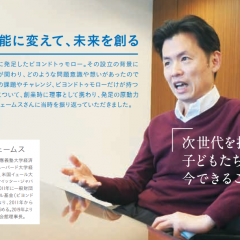 Kondo Masaakira James

Born in 1967, graduated from Keio University Faculty of Economics in 1990. Completed the Graduate School of Business at Harvard Business School in 1997. World Fellow, Yale University, USA in 2008. Former Chairman and Representative Director of Twitter Japan. In 2011, he became the founder of the Global Fund for Educational Support (BEYOND Tomorrow), and served as the representative director from 2011 to 2013. Chairman of the International House of Japan since 2019.