BEYOND Tomorrow College Scholarship Program
2012.06.19
Producing leaders from the Tohoku disaster areas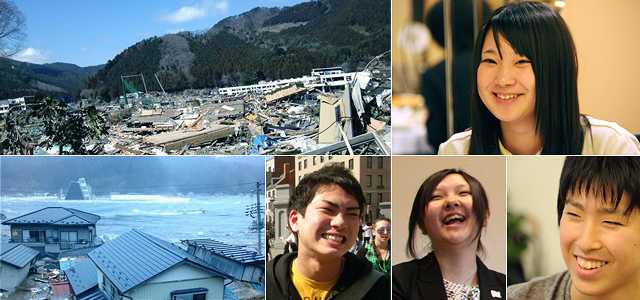 1. Summary
The BEYOND Tomorrow College Scholarship Program was established to offer comprehensive support to students who are determined to overcome the adversities of the earthquake and tsunami and become socially conscious leaders. This is a leadership program for students who not only aspire to attend top-tier universities, but also are passionate about contributing to society. The program aims to nurture these students to become individuals who are active in diverse fields, such as entertainment, sports, economics, politics, fishery, and agriculture.
2.About the BEYOND Tomorrow College Scholarship Program
Scholarship
Tuition and living costs will be covered. On top of tuition and enrollment fees, the scholarship offers a stipend for living expenses, and upon university enrollment, a portion of the scholarship will be delivered upfront without condition.
Leadership Program
The program aims to develop leaders from the Tohoku region. It offers students an opportunity to interact with leaders from diverse fields. As ambassadors of disaster relief, the students will communicate their experiences domestically and abroad, participate in overseas programs, and visit select international businesses.
3.2012 Selection Process
The selected students are those who are deemed exceptional in many dimensions: on top of having an excellent academic record, they display a will to speak to the world as a representative of Tohoku and have a strong ambition to overcome the adversities of the disaster and contribute to society. The 2012 selection process consisted of two stages. For the first stage, students submitted an essay based on an assigned theme, and the second stage took the form of a group discussion.
Eligibility criteria (2012 application period has concluded)
The 2012 eligibility criteria were as follows: individuals who were living in Iwate, Miyagi or Fukushima Prefectures at the time of the Great East Japan Earthquake (11 March 2011) (Students who transferred to schools in other prefectures following the disaster were eligible), who graduated from high school or a corresponding institution by March 2012, and who planned to progress to a University, junior college or other higher education institute for the term April 2012 until March 2013.
*Individuals who suffered a particular high level of adversity due to the disaster were given priority.
Selection process
First round: Screening of submitted documents (1. two essays based on an assigned topic; 2. school principal recommendation)
2012 Application essay topics
1,Topic one: 2,000-4,000 letters

How were you affected by the Great East Japan Earthquake and Tsunami?
Based on this experience, describe your aspirations and goals for the future.
How will the BEYOND Tomorrow College Scholarship Program help realize those aspirations and goals previously described?
Given the existence of many other scholarships, explain why you have decided to apply for the BEYOND Tomorrow College Scholarship Program.
2,Topic two: 2,000 letters

Choose someone whom you respect as a leader (this can be a famous person or someone you know personally). Explain why you respect that person, and describe what you mean by "leadership."
Second round: Interviews
In a group interview format, a discussion was held on the topic of how each student perceives his/ her own role and his/ her mission. Dates: December 17 and 18, 2011
2012 Group discussion topic
As a university student, you are involved in a community service-oriented student club. The club members aim to do some volunteer work over summer vacation, and the type of work will be decided by majority vote. Of the following options, which would you vote on?
Option 1. Go to Africa to support children who are underprivileged and do not have enough food or educational opportunities.
Option 2. Aid the homeless in Japan.
Across the club members, the votes are split evenly between the two options. You must choose one of the two options. Upon voting, you are welcome to explain your thinking behind your decision, including any considerations you made.
4.Governance
Scholarship Committee
The scholarship committee functioned to oversee the entire scholarship selection process.
David Satterwhite

Executive Director, Fulbright Japan

Ken Shibusawa

CEO, Shibusawa and Company, Inc.
Selection Committee
The selection committee is composed of the below members, and carried out the second round (interview) of the selection process
Katsuhide Kusawara

Professor Emeritus, Takushoku University

Nami Matsuko

Head of Corporate Citizenship Department, Managing Director Nomura Holdings, Attorney at Law (New York) (BEYOND Tomorrow Founder)

Etsuko May Okajima

President & CEO, ProNova Inc. (BEYOND Tomorrow Founder)

Yuzo Takada

National Director, AFS Intercultural Programs, Japan
5.Participants
Below are the participants of the 2012 BEYOND Tomorrow College Scholarship Program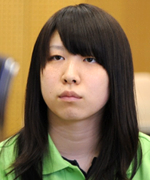 Naho Abe First-year student at the Faculty of Health and Medical Science at Teikyo Heisei University (Miyagi Prefecture Kesennuma High School graduate) Naho experienced the devastation of the disaster in Minami Sanriku of Miyagi Prefecture. Despite evacuating to higher ground with her mother, they were both engulfed by the tsunami; though Naho miraculously escaped with her life, she lost her beloved mother. Through her experiences of the tsunami, and influenced by her father who is an emergency medical technician, Naho has decided to attend a university at which she can gain qualifications to become a clinical engineer. Whilst at University she hopes to volunteer with an NPO, aiming to contribute to solving poverty and hunger problems in developing countries. Keeping the sorrow of losing her mother to the tsunami close to her heart, Naho would like to become someone who is there for others who have suffered similarly painful experiences and would like to be able to help people to achieve their dreams.
---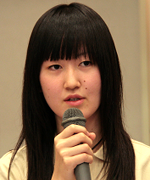 Yurie Imai(Masatada Kobayashi Special Scholar) First-year student at the Faculty of Law at Keio University (Iwate Prefectural Morioka First High School graduate) It was through the catastrophic experience of the earthquake and tsunami that Yurie developed a strong sense of compassion and empathy towards others. Now she aspires to be a television announcer because she feels that it will allow her to share her energy with the public by reaching out to them. Yurie feels that the best way for young people to repay all those who have provided them with support is to become the future leaders of Japan and help ensure the revival of their beloved hometowns, no matter how long it takes. Furthermore, they must continue to communicate to the world about the disaster.
---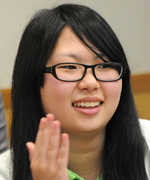 Minori Endo First-year student at the Faculty of Business Administration at Ishinomaki Senshu University (Ishinomakikita High School graduate) Minori lost her father and her house to the disaster. Even while in the depths of despair, she longed for as many people as possible to be informed about the disaster. That was when she took advantage of her previous experience as being the editor of the photography club to capture images of the destruction left by the tsunami and disseminated them through the media. As someone who experienced the disaster, Minori is motivated to communicate about the "now" of the disaster areas, and in the future she would like to engage in activities that enable her to continue to etch each moment of life into her heart without letting the current "now" get left behind in the past.
---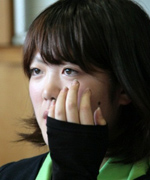 Sakae Onodera First-year student at the School of Commerce at Waseda University (Sendai Ikuei Gakuen High School graduate) Sakae lost her home in Kesennuma due to the disaster. Despite its tragedies, Sakae believes that the disaster can eventually be seen as a positive turning point in her life. As such, she believes that along with her peers who experienced the disaster they should explore things they can do to help and take action in the world in the spirit of social contribution. Her dream is to work for an international organization dealing with international development and nation-building, as well as international business.
---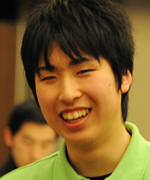 Eisuke Kato(Masatada Kobayashi Special Scholar) First-year student at the Faculty of Environment and Information Studies at Keio University (Toryo High School graudate) Eisuke experienced the disaster in Kesennuma and lost his home. The hotel managed by his parents was used as an evacuation center, and together with university student volunteers he participated in supporting victims of the disaster. Six months following the disaster, Eisuke participated in the Summer Davos Forum as a student representative for those affected in Tohoku, and communicated the circumstances in Tohoku to leaders from around the world. In the future, Eisuke would like to contribute to the recovery of Kesennuma and make use of his position as a victim of the disaster in order to carry out town planning which sufficiently takes into account the economic situation of people in similar circumstances to him.
---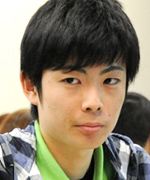 Tomohiro Kamisawa (Sumitomo Chemical Special Scholar) First-year student at the Faculty of Agriculture at Tohoku University (Morioka First High School graduate) Tomohiro decided to study agriculture, as "agriculture" applies not only to domestic issues in Japan but is important for determining the shape of assistance for solving global problems such as poverty. Rather than keeping the experiences of the disaster to himself, Tomohiro wants to proactively communicate them to the world. He believes that together with his peers, he can make big strides in his personal development, and he can engage in activities that will give hope to people living in the disaster areas. To this end, Tomohiro would like to study hard at university while participating in BEYOND Tomorrow programs and striving towards his dreams.
---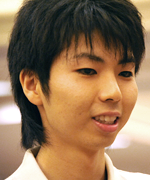 Shota Kikuchi (Mitsubishi Heavy Industries Special Scholar) First-year student at the Faculty of Humanities and Social Sciences at Tohoku Gakuin University (Ofunato High School graduate) While taking part in local volunteer activities following the disaster, Shota was struck by the strength of Ofunato in the way the residents were devoting themselves towards recovery without even stopping for a moment. In the future Shota would like to do work for the benefit of others, and he hopes to begin to materialize this dream while at university, proactively participating in various activities and not forgetting his experiences from the disaster.
---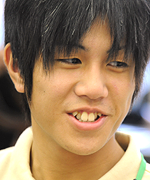 Masahiro Kikuchi First-year student at the School of Social and International Studies at University of Tsukuba (Takada High School graduate) Masahiro lost both his parents in Rikuzentakata. At high school Masahiro demonstrated exceptional leadership as the president of the student council, and after the disaster visited the United Nations headquarters in Europe as part of the 14th High School Peace Ambassador Program. Masahiro realized the importance of international cooperation after the disaster, and he believes that that communicating the importance of disaster prevention to the rest of the world is now a crucial mission for Japan. In the future, Masahiro would like to become the mayor of Rikuzentakata to lead the way for the recovery of the disaster areas. In particular, he would like to address issues of unemployment, recalling how many people lost their jobs in the disaster and were in dire financial straits.
---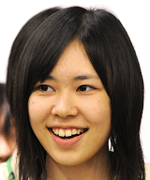 Chisato Kuramoto(Mitsubishi Heavy Industries Special Scholar) First-year student at the Faculty of Pharmaceutical Sciences at Meiji Pharmaceutical University (Morioka First High School graduate) Chisato lost her home in the disaster, and after seeing how hard her mother and other local people were working for the recovery effort, she decided she would also like to do something to help. Through the disaster, Chisato came to appreciate the importance of pharmacists' job in dispensing essential drugs to protect people's health, which further strengthened Chisato's dream of becoming a pharmacist. She is attending pharmarcy school starting April to pursue this dream.In the future, Chisato would like to contribute to society by applying the knowledge and experiences she will gain from the people she will meet in her new life.
---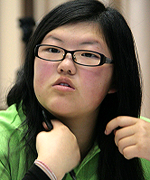 Kokurin Saijo First-year student at the Faculty of International Studies at Takushoku University (Kesennuma High School graduate) Kokurin was born in Dalian in China and moved to Minami Sanriku in Japan as a first-year middle school student after her mother re-married. Though she lost her house in the disaster, she strongly felt that her home is Minami Sanriku, and she acquired Japanese citizenship. Through the disaster she realized the importance of education and information, and now aspires to establish an education-focused NPO to develop human resources in Africa to create a society that enables more children to fulfill their dreams. Kokurin would also like to be involved in activities that contribute to the recovery of her beloved hometown of Sanriku.
---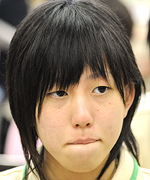 Hitomi Sasaki Attending Foothill College (Kesennuma High School graduate) Hitomi experienced the disaster in Kesennuma and lost her home. As a middle school student, she also had a pivotal experience where she realized that there are stark, unfair disparities in life based solely on where one is born. Based on these experiences, Hitomi's dream is to work for the benefit of people around the world, particularly those in developing countries. In order to achieve her dream, Hitomi has decided to pursue further studies in America to improve her foreign languages skills and gain a global perspective. She would like to study international relations and eventually make contributions to solving global issues, such as human trafficking, poverty, and famine.
---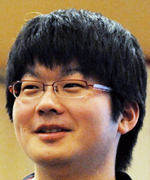 Ko Sato (Mitsubishi Heavy Industries Special Scholar) First-year student at the Faculty of Regional Policy at Takasaki City University of Economics (Morioka First High School graduate) Ko believes that the key to not forgetting about the disaster and its lessons is for survivors of the disaster to communicate their testimonies of such unprecedented destruction to many people, and would like to undertake the role of an ambassador for the voices of those affected by the disaster. In the future Ko would like to play a role in revitalizing the area and stimulating of the local economy by aiding the recovery of the tourism industry in Tohoku. Ko's dream is to study abroad while at university, expand his viewpoints, and ultimately become a leader with a global passion and effective communication skills.
---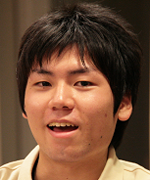 Tsubasa Sugeno First-year student at the Faculty of International Studies at Utsunomiya University (Fukushima Technical High School graduate) Tsubasa realized the importance of international cooperation after many countries provided support for Japan after the disaster, and decided that he would like to contribute to global society. In order to learn about how to forge a society in which people not just in Japan but from around the world who are suffering due to poverty and conflict can have a reassuring future, Tsubasa decided to study International Relations. While at university Tsubasa also hopes to study abroad, and broaden his horizons. As a victim of the disaster, he would also like to communicate with the rest of the world about the terror of natural disasters and the strength of Tohoku.
---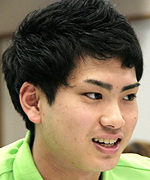 Masahide Chiba First-year student at the Faculty of Engineering at Utsunomiya University (Ofunato High School graduate) Masahide was in Ofunato when the disaster struck. As a result of the tsunami, he lost his mother, grandmother, and housee, and is now living in rented accommodation with his father and two younger brothers. Masahide believes that it is his mission to plan towns that are safe from natural disasters and contribute to the future recovery because he survived the devastating disaster when so many lives were lost. Masahide would like to set up a company that carries out projects related with the disaster recovery, and would like to participate in the planning of towns along the Sanriku Coast which are resilient to damage from natural disasters.
---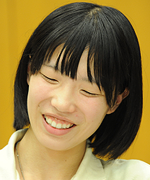 Naomi Fukuda (Mitsubishi Heavy Industries Special Scholar) First-year student at the School of Nursing at Miyagi University (Takada High School graduate) Naomi experienced the disaster in Rikuzentakata, and lost her home. Her dream is to return to her hometown and place of birth of Rikuzentakata and work as a nurse who is able to protect the smiling faces of local people. Following the disaster there were moments where Naomi was on the verge of giving up on going to university, however eventually she resolved to go on to higher education due to her desire to see more of Japan and the world.She would like to eventually contribute to Rikuzentakata as a nurse, and towards this end, she feels that she needs to gain experiences by tackling new challenges she will encounter at university.
---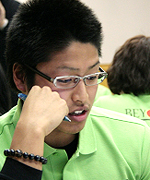 Shinpei Fujita First-year student at the Faculty of Law at Kanagawa University (Kishine High School graduate) Shinpei was exposed to the disaster in Kesennuma of Miyagi prefecture, and because he lost his house he evacuated to Kanagawa prefecture where he attended high school separated from his family. Shinpei has been a keen swimmer for 13 years, and this has provided him with emotional support.Nine months after the disaster he competed in the National Athletics Meet in Yamaguchi prefecture as a representative for Miyagi, and achieved a personal best of 12th place. Shinpei's dream is to take part in the National Championship after he has started University, and to become the best swimmer in Japan. Shinpei would like to develop into a future leader for Tohoku, and in the future he would like to return to the Kesennuma area and launch a company with like-minded people to help reduce the number of young people leaving the area.
---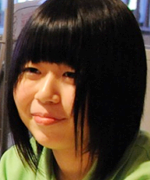 Emi Funakoshi First-year student at the School of Culture, Media and Society at Waseda University (Miyako High School graduate) Emi lost her grandmother and other family members in the disaster. Following the disaster, thinking about what she could do to help and upon realizing the importance of access to information, Emi helped with the establishment of a local radio station Disaster FM as a volunteer staff member. From this experience she realized she would like to undertake a job such as being a television announcer that would enable her to have the opportunity to actually put into practice the sharing of information to encourage people to think about various problems. The disaster also led Emi to strongly feel affection for her home town of Miyako, and she would like to become an announcer who can broadcast widely on the situation in Tohoku and Miyako.
---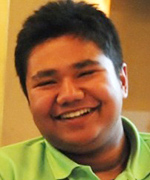 David Yuuga Mansfield First-year student at the School of Law at Waseda University (Sendai Ichiko High School graduate) Because his father worked as a doctor in rural communities in India, David spent his younger years in India and had the experience of seeing people living in extreme poverty with no access to electricity or running water. After seeing a developed country such as Japan experiencing very difficult circumstances in the wake of the disaster, David realized that there is an opportunity for him to engage in global policy from a unique perspective. David would like to tackle global problems from a standpoint not limited to a single nation. In the future, David would like to qualify as a barrister at an American graduate school, and work on social issues from a legal framework.
---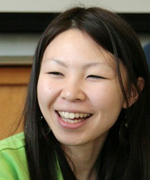 Hiromi Meguro (Mitsubishi Heavy Industries Special Scholar) First-year student at the School of Community Service and Science at Tohoku University of Community Service and Science (Soma Higashi High School graduate) Hiromi survived the disaster because a stranger gave Hiromi a lift while she was running from the fast-approaching tsunami, just in the nick of time. But the tsunami swept away her house, and her father lost his job. She gave up on her dream of attending a music university and considered working straight out of high school. But eventually Hiromi obtained a scholarship to pursue her new goal of studying urban planning and local revitalization in order to contribute to Tohoku's recovery. Hiromi would like to give her utmost effort to help the Tohoku disaster areas to recover quickly and would like to join forces with her peers to make sure towns in the disaster areas can become safe and pleasant places to live.
---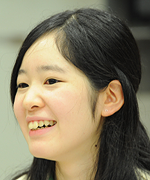 Rui Yamauchi Attending Fiji National University (Sendai Shirayuri Gakuen High School graduate) Rui attended high school in Sendai after evacuating her hometown in Fukushima prefecture after the disaster. She aspires to become a nurse who specializes in illnesses associated with radiation exposure, such as pediatric thyroid cancer and leukemia, and maintain the health of children who live in Fukushima. Furthermore, she would like to apply those skills to helping people in need throughout the world. In order to become an internationally active nurse, she is studying at a university in Fiji to gain international experience and English skills. Her dream is to contribute to an environment where children in Fukushima can pursue their dreams and aspirations without concern for their health.
---