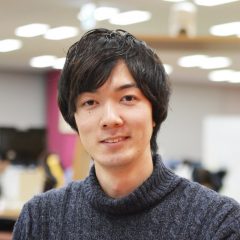 Through BEYOND Tomorrow, I learned that once I open my heart and learn to trust in others, they will respond in a similar manner
Ena Kanno
Product Manager, Recruit Holdings Co.,Ltd.
I participated in various programs from high school through university, but the experience that stuck with me the most was when I opened up about my difficult memories of growing up with my family. Since elementary school, I kept these memories to myself and never spoke about it openly with others. But at BEYOND Tomorrow, all the participants were making themselves vulnerable and sharing their inner feelings. This made me feel safe and I was finally able to speak up.
Sharing memories does not erase them, but I do feel like a weight that I have been carrying has been lifted — a string that has been tightly knotted loosened just a little. I believe that there was significance in having this opportunity to share my experiences with the other participants.
I was always interested in creating a business that uses technology to improve the world. In that vein, I spent my university years building an internet-based service and studying abroad in Germany. When I graduated, I joined a start-up firm that developed internet-based services. After two and a half years, I wanted to challenge myself with larger scale projects and I joined my current company.
As a working adult, I have become keenly aware of the importance of facing others with sincerity, being trusted by others, and trusting others. This is because "business is driven by people." I believe that through BEYOND Tomorrow, I learned that "when you open your heart to others and trust them, they will respond in a similar manner."
People are inspired by other people. From school days through professional life, good human connections are what make life so rich. I created deep connections with others during my time at BEYOND Tomorrow where I had the rare opportunity to meet people I would have never met otherwise.
I intend to keep working within the internet industry. I love how I can express moments of inspiration, reflections on issues and other ideas to the world and have my content influence others, and vice versa. I look forward to continuing to gain experience in business through IT.