Mission
Our principle – Adversity makes great leaders
Suicides, child abuse, poverty – there are many serious issues in Japan today despite the economic wealth the country has achieved as a whole. Behind these issues are youths whose future should not be sacrificed.

There are many young talents that have lost their parents, live in foster care group homes, and/or work day and night to make a living without giving up on their future dreams. BEYOND Tomorrow supports such individuals trying to rise above hardships to make contribution to society in the future by providing financial aid and leadership opportunities.

The reason we support youths in adversity is not because they are a pitiful existence. The story of each individual overcoming hardships is an asset; they have abilities to foster a strong sense of compassion for others in need and act for them. With this belief, we walk with these young talents and help broaden their perspectives for their future roles.

BEYOND Tomorrow students shine with stellar talents. We are truly proud of them for their efforts to turn their adversity into abilities to help others in need.
Students' future roles
BEYOND Tomorrow does not have a definition for its students' future success. We believe there is no success or failure in the career the students pursue after participating in BEYOND Tomorrow.
Approach
BEYOND Tomorrow supports young talents facing socioeconomic challenges such as losing parents, living in single parented households, being under foster care, etc. to pursue higher education and work for others in need. We provide not only financial aid but also opportunities to learn and grow outside their usual domains.
Through the combination of financial aid and leadership programs for personal development, the participant reflect on their steps to date, think about what they could do for society in the future and envision their roles moving forward.
Financial Aid
Supporting youths in hardship financial support for higher education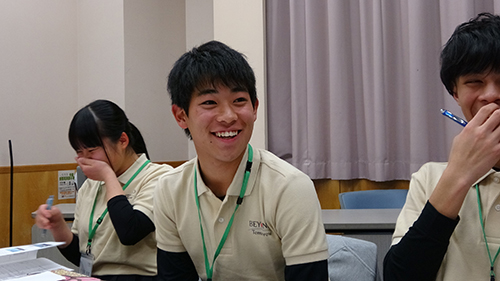 We provide financial support for higher education so that youths can pursue higher education to make a difference for society. It is expected that with the financial support the students be able to learn further and contribute to society without giving up on education for financial constraints.

We believe the students themselves are the core of BEYOND Tomorrow and each one of them is an indispensable asset. Therefore it is essential to invest time and energy into selecting the participants each year. While we think it important to give those facing serious challenges such as losing parents, living in single parented households, being under foster care, etc. opportunities, we also make sure that all the applicants are given equal opportunities and conduct selection on a multi-faced approach.
Leadership Program
Organizing leadership programs for personal development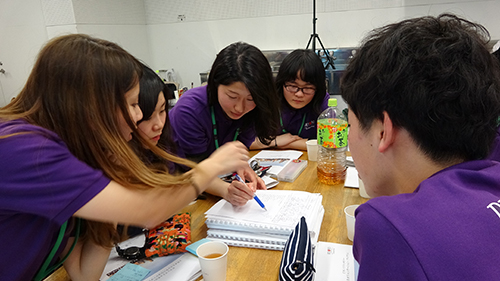 In addition to financial support, BEYOND Tomorrow conducts leadership development programs so the students can go outside their usual domains, broaden their perspectives and make a difference for society in their respective fields.
Students come from all over the country, inspire each other, and jointly think about their future roles through events such as Japan Future Leaders Summit and Summer Programs Abroad. Through such opportunities, the participants learn about global citizenships and shape their future career.